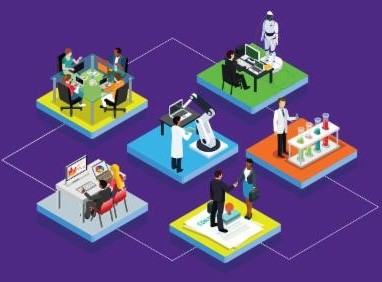 OTA 101 Webinar
Join us monthly to learn how your organization can benefit from Other Transaction Authority based collaboration. Join a live, interactive OTA 101 Webinar.
You'll learn:
The history and components of OTAs
How the consortium model promotes collaboration among the government, nonprofits, organizations of all sizes, and academic institutions
How to get involved and find opportunities for research and prototype development

May 11-14, 2020
2020 SOFIC, Tampa, FL
SOFIC is the premier conference for the SOF community to interact with industry and top SOCOM leadership to collaborate on the challenges, initiatives and deliver the most cutting-edge capabilities in the hands of the SOF operators.
Webiste: https://www.sofic.org/

January 14-15, 2020
CBRN Survivability Conference, San Diego, CA
The DoD CBRN Survivability Conference is an intensely educational two-day symposium for those that support programs with CBRN survivability requirements and want to learn more.
Website: http://eventmanagement.cvent.com/events/cbrn-surviability-confererence-2020/event-summary-99f797aa5540412eb1f90e1ed3ae85c3.aspx  

March 18-19, 2020
Joint Civil & DoD CBRN Symposium
The 8th Annual Joint Civil & DoD CBRN Symposium will provide a forum for members of the DoD, Federal Government, State and Local Government, Private Industry, Academia, and other relevant CBRN stakeholders to discuss the latest updates in advancing a government wide approach to improving CBRN defense, readiness and response strategies and capabilities.
Website: http://jointcbrn.dsigroup.org/
November 18-21, 2019

2019 DTRA CBD S&T Conference, Cincinnati, OH
DTRA Joint Science and Technology Office (JSTO) is in the early stages of planning its biennial science and technology conference, to be held in Cincinnati the week before Thanksgiving. Consortium members could significantly benefit by attending.
Booth #8
Website: https://www.cbdstconference.com/