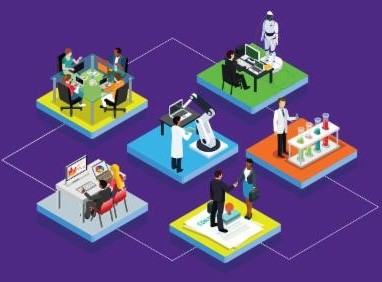 OTA 101 Webinar
Join us monthly to learn how your organization can benefit from Other Transaction Authority based collaboration. Join a live, interactive OTA 101 Webinar.
You'll learn:
The history and components of OTAs
How the consortium model promotes collaboration among the government, nonprofits, organizations of all sizes, and academic institutions
How to get involved and find opportunities for research and prototype development

June 8-9, 2021
Joint Civil & DoD CBRN Symposium
National Harbor, MD
The 9th Annual Joint Civil & DoD CBRN Symposium will provide a forum for members of the DoD, Federal Government, State and Local Government, Private Industry, Academia, and other relevant CBRN stakeholders to discuss the latest updates in advancing a government wide approach to improving CBRN defense, readiness and response strategies and capabilities.
Website: https://jointcbrn.dsigroup.org/

August 16-18, 2021
2021 NDIA CBRN Defense Conference & Exhibition
Baltimore, MD
Collaborating across the whole of Government with industry to highlight a team of teams concept is a top priority for the Department of Defense. The Pentagon is committed to accelerating and adapting the traditional acquisition process to improve readiness and modernize the Joint Force and respond to our Nation's defense. Anticipate in-depth discussions on evolving threats, requisite future capabilities and capacities for response and pandemic preparedness, acquisition reform, and the future of warfighter training and readiness. Come with your questions, suggestions, and innovative ideas, and make time to check out the exhibition hall and poster sessions.

October 12-14, 2021
CBRNe Summit USA
Las Vegas, NV
At this international event you will hear perspectives from military and civil officials who deal with CBRNe incidents.
CBRNe Summit USA will focus on a number of key topics across the whole spectrum of the CBRNe domain such as local Nevada State CBRNe Response Capabilities, Chem-Bio Countermeasures and Response strategies, International CBRNe Response and Preparedness, U.S. Preparedness and Response to CBRNe Threats and Attacks, First Responder Techniques – Hazmat and Decon and Combating Infectious Diseases across the U.S.
Website: https://intelligence-sec.com/events/cbrne-summit-usa-2021-2/

November 2-4
CBRNe Convergence 2021
Orlando, FL
This event will bring you the best in CBRN technology and equipment from around the world, and have some of these world class companies already signed up as sponsors for this event including Platinum Sponsor – FLIR Systems Inc, Diamond Sponsor – Cristanini/ITL, Gold Sponsors – Federal Resources and Mirion Technologies, Silver Sponsors – Firstline Technology and BioFire Defense, and Bronze Sponsor – CWMD.
Website: https://cbrneworld.com/events/cbrne-convergence-orlando