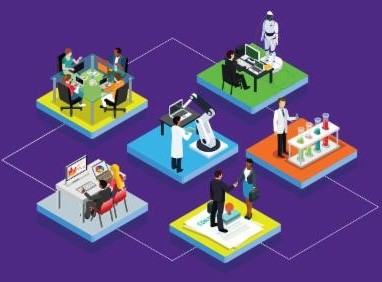 OTA 101 Webinar
Join us monthly to learn how your organization can benefit from Other Transaction Authority based collaboration. Join a live, interactive OTA 101 Webinar.
You'll learn:
The history and components of OTAs
How the consortium model promotes collaboration among the government, nonprofits, organizations of all sizes, and academic institutions
How to get involved and find opportunities for research and prototype development

April 7-9, 2021
CBRNe Summit USA
Las Vegas, NV
At this international event you will hear perspectives from military and civil officials who deal with CBRNe incidents.
CBRNe Summit USA will focus on a number of key topics across the whole spectrum of the CBRNe domain such as local Nevada State CBRNe Response Capabilities, Chem-Bio Countermeasures and Response strategies, International CBRNe Response and Preparedness, U.S. Preparedness and Response to CBRNe Threats and Attacks, First Responder Techniques – Hazmat and Decon and Combating Infectious Diseases across the U.S.
Website: https://intelligence-sec.com/events/cbrne-summit-usa-2021-2/

May 17-21, 2021
SOFIC 2021
Tampa, FL
The Special Operations Forces Industry Conference (SOFIC) is the single most important opportunity for the SOF community to interact with industry and collaborate on the challenges, initiatives, and way-ahead in delivering the most cutting-edge capabilities into the hands of SOF operators.
New this year, SOFIC will be a hybrid event to give attendees the option to attend in-person, virtually, or both. There will be three different registration options so registrants can choose what works best for them. All SOFIC attendees will have the opportunity to explore a wide variety of agenda items.
Website: https://www.sofic.org/