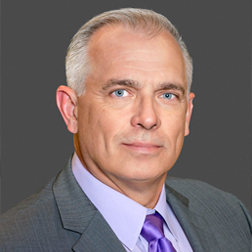 Brigadier General J.B. Burton (USA Ret)
Executive Committee Vice Chair
Large / Traditional Representative
JB Burton joined Leidos in 2015 as Account Executive in Leidos' Defense Group supporting business development and program execution activities for US government and International customers, while leading and supporting organizational activities focused on growth in the areas of integrated security and force protection solutions, virtual and constructive training, and C4ISR and sustainment markets. JB also leads the Leidos' corporate Counter-UAS and CBRNE / CWMD Accounts.
Prior to joining Leidos, he served for over 31 years in the United States Army, culminating his career as Commanding General, US Army's 20th CBRNE Command.
Other previous assignment include:
Deputy Commanding General, 2nd Infantry Division, Republic of Korea.
Deputy Director for Operations, J3 on the Joint Staff
Executive Assistant to the Secretary of Defense
Executive Assistant to the Deputy Secretary of Defense
Executive Officer to the Deputy Under Secretary of the Army
Commanding Officer, 2nd Brigade Combat Team, 1st Infantry Division, Multi-National Division Baghdad.
B received his Bachelor's Degree from Middle Tennessee State University. He holds Masters Degrees in Business Management from Webster University, the US Army's School of Advanced Military Studies (SAMS), the US Army Command and General Staff College, and the College of Naval Warfare.
His military awards and decorations include the Distinguished Service Medal, Defense Superior Service Medal, the Silver Star Medal, the Combat Infantryman Badge (with Star), the Parachutist Badge, Air Assault Badge, Pathfinder Badge and Ranger Tab. He is also the recipient of the German Army Silver Cross of Honor.
JB is an active member of the Association of the United States Army (AUSA), the National Defense Industrial Association (NDIA), the CBRNE Industry Group, and a board member for NDIA's Chemical and Biological Defense Industry Association Forum (CBDIAF) and the Executive Committee for the Countering Weapons of Mass Destruction Consortium.
JB is married to wife Cathy and has one son, Austin.